Northern Ireland-based construction firm GRAHAM has secured a contract to deliver a new junction and link road in Harlow.
The firm will work to deliver the M11 Junction 7A, connecting the motorway with Gilden Way, east of Harlow, and creating a new east-west link through the town, helping boost the local economy.
The scheme is located between Junctions 7 and 8 of the M11. It will see the existing B183 widened, creating an additional lane heading westbound and providing two lanes to the existing London Road Roundabout which links to the A414.
This will be supported by the conversion of the existing Church Gate Roundabout on the B183 into a 'hamburger' style arrangement with traffic lights installed and the existing local road network connected via the creation of a new Campions Roundabout.
-- Advertisement --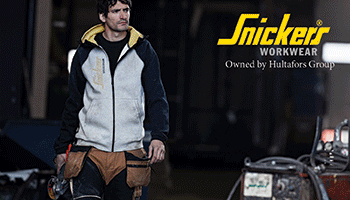 GRAHAM will now begin the detailed design work with its design partner AECOM, ahead of beginning full construction.
Cllr Kevin Bentley, Deputy Leader of Essex County Council and Cabinet Member for Infrastructure, said: "This is a critically important piece of new infrastructure which we have been working with partners for a number of years to help make a reality.
"This new junction will not only be a boost to the thousands of people who are travelling into and out of Harlow on a daily basis through alleviating some of the congestion issues in the town, but offers new public transport opportunities and will help further unlock the economic potential of Harlow through supporting business growth in the area."
Stephen Hand, Pre-Construction Director of the GRAHAM Civil Engineering division, added: "We're pleased to have been awarded this hugely beneficial highways scheme by Essex County Council which is the latest in our growing portfolio of highway improvement schemes.
"The project will reduce congestion and improve access to Harlow's road network, creating economic growth and improving connectivity for residents, businesses, and visitors to Harlow."
Construction is expected to commence on Gilden Way/Sheering Road in late spring 2020, with works on the motorway junction and link road likely to start in summer/autumn 2020.
The new junction is planned to open in 2022.
(CM/JG)