NI Water has announced that the Ards and North Down area will need around 8,000 new homes by 2030.
The company made the announcement at the Ards and North Down Borough Council meeting, to update representatives on infrastructure plans going forward and the level of investment needed for the Council area.
Large towns such as Newtownards and Bangor as well as smaller towns such as Ballygowan, Comber, Donaghadee, Holywood, Portaferry will be the main hubs for growth, with predictions that 7,500 new jobs will be needed.
NI Water's Head of Investment Management, Stephen Blockwell, set out the funding situation facing NI Water:
"The level to which NI Water can invest in its infrastructure is not the result of the company's commercials and finances; rather it is set according to what the Executive decides to allocate to NI Water from within its annual Northern Ireland Capital budget and for many years the Executive has not allocated what has been needed. There is no additional capability for increased investment outside of this mechanism and no other Water Utility in the UK is required to operate in this way.
-- Advertisement --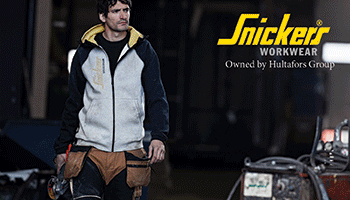 "Due to this historical under-investment major parts of our cities and over 100 towns across Northern Ireland currently have little or no capacity left in their sewer and wastewater systems.
"For Ards and North Down Borough Council, this could lead to a significant impact on the Council's growth plans. New housing developments and employment opportunities have been identified; however, without adequate sewer networks and upgrades to Wastewater Treatment Works, much of this development and economic growth may not be able to happen.
"Our infrastructure plans over the 2021 – 27 period (known as PC21) for the Ards and North Down Borough Council area requires c.£126 million pounds of investment to upgrade wastewater assets, and this is over and above essential base maintenance investment during PC21. The investment in upgrades will make significant inroads into addressing the sewer and wastewater capacity issues currently hindering new housing and business development."