A €4.
3 million project to develop Trim Library and Cultural Centre in County Meath has officially got underway.
Ministers and Meath County Council representatives were on hand to mark the beginning of construction with a sod turning ceremony at the site.
Speaking at the event, Minister for Rural and Community Development, Heather Humphreys TD said: "I'm really pleased that my Department of Rural and Community Development has been able to fund this exciting project to the tune of over €4.3 million, with Meath County Council providing €1.5 million. This funding is being delivered under the Rural Regeneration Development Fund, which is supporting large-scale infrastructural projects which will be game-changers for communities across Rural Ireland. The funding and delivery of these projects, such as the Trim Library and Cultural Centre and the Trim Market House, are essential to revitalising our rural towns and villages."
-- Advertisement --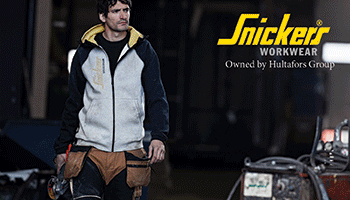 The development includes refurbishment of the former St. Patrick's Chapel for use as part of the Centre and will provide additional facilities for the library including new reception, study and multipurpose rooms and support services.
There will be a performance space with seating capacity for up to 247 people, including stage, scene dock and support spaces, shared foyer and entrance space to the Centre including shared facilities, meeting/changing rooms and rehearsal spaces providing a resource long sought by a number of active local drama, music and theatre groups.
Cathaoirleach of Meath County Council, Councillor Sean Drew added: "This new Cultural Centre and extension to the existing library is a significant investment for the town of Trim and the people of the surrounding area. It builds upon the established success of the existing Library and responds directly to the needs of the performing and visual arts, which are key feature of the town's cultural life. In broad terms, this project will consolidate the historic town centre and add to the rich cultural and tourist amenities of the area. And in so doing, contribute to the continued economic, social and cultural regeneration of the town centre."