Northern Ireland fit out specialist Mivan has been recognised for its commitment to health and safety with a prestigious award.
The firm won the Northern Ireland Regional Award at the 31st Annual All Ireland Occupational Safety Awards, which took place at Galmont Hotel, Galway on Friday 11 November 2022.
The All-Ireland Occupational Safety Awards was established in 1992 and have grown to become the premier safety awards on the island. The awards truly became an All-Ireland affair when the Northern Ireland Safety Group (NISG) joined forces with the National Irish Safety Organisation (NISO) in 1995.
-- Advertisement --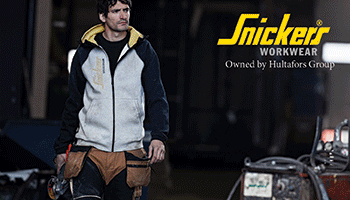 Mivan's recognition follows last year's award of Best New Entrant – Large Organisation at the 30th Annual All Ireland Occupational Safety Awards, which was followed by achieving two million hours worked with no Lost Time Accidents. A truly remarkable success in the construction sector.
Jonathan Dougherty, SHEQ Manager said: "Health and safety is, and always will be, our number one priority at Mivan. It is a fundamental part of our core values which shape the identity at every level of our organisation. We are all delighted to be recognised with this prestigious award and exceptionally proud of this significant achievement. It demonstrates our ongoing attitude to driving outstanding health, safety, welfare, and wellbeing performance. We must thank all our supply chain partners, clients and above all the Mivan team for helping to achieve this success."