The existing facilities at IADT in Dún Laoghaire are set to be transformed with a new development.
A ceremony was held to mark the beginning of construction on the new Digital Media Building, which will accommodate 920 students across a wide range of disciplines such as design, animation, visual effects, enterprise and technology.
This project will increase capacity at IADT, allowing 600 additional students to enroll.
When complete, the building will contain 19 state-of-the-art digital design studios, advanced computer laboratories and classrooms with five seminar rooms. 
Speaking at the ceremony, Higher Education Minister Simon Harris said: "The project will develop and transform IADT's existing facilities in the digital media building. This state-of-the-art development will improve the educational experience for current and future generations of students.
-- Advertisement --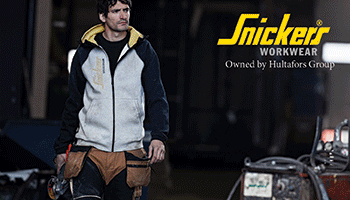 "This building will have a strong focus on supporting practice-based learning, including laboratories, workshops and studios. They will also have significant flexibility to adapt to changing teaching and learning needs, and to support hybrid and remote learning."
Construction commenced on site in January 2023 and the expected completion date is March 2025.
David Smith, IADT President, added: "We are delighted to welcome Minister Harris and his colleagues from the HEA and NDFA to campus to note and mark the significant progress made on the construction of the Institute's new Digital Media Building (DMB). 
"The DMB's cutting-edge digital facilities will allow the Institute to significantly expand our offer in high-demand programmes such as Design, VFX and 3D Animation. With additional capacity for 600 new learners, the building will also enable the Institute to grow our existing provision across our distinct portfolio of Applied Arts, Technology, Business, Humanities and Psychology programmes."
This project is being delivered under Project Ireland 2040.