70% of adults in Ireland would prefer to power their home with renewable energy over fossil fuels, according to a new survey.
The data published by the Irish Wind Energy Association (IWEA) also revealed that 84% are in favour of wind power in Ireland.
The survey was carried out by Interactions in October 2017.
The main findings of the survey include:
• 45% would be in favour of a wind farm development in their area.
• 25% said they were likely to consider visiting a wind farm in the future.
Adam Ledwith, Head of Communications and Public Affairs with IWEA, said: "Wind is the world's fastest growing renewable energy source and this survey clearly shows that the development of wind power is welcome and communities in Ireland want clean, renewable energy sources, including wind, to play an active role in powering Ireland's future. In Ireland we currently have 200 operational wind farms which regularly power 60% of Ireland's electricity needs. This is clean, reliable indigenous energy source generated in a country that otherwise relies on imports for 88% of its energy needs at an estimated cost of €15 million a day.
-- Advertisement --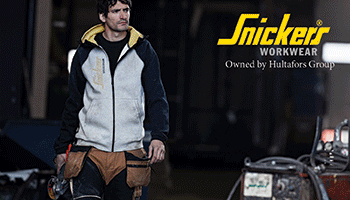 "The survey also shows that there is an overwhelming majority of people who would prefer to power their homes with renewable energy rather fossil fuels. Renewable Energy is critical to Ireland's long term economic growth and energy security and wind can rightfully play a central role in this. Ireland has a huge natural advantage to develop wind and other renewable energy sources, including solar and biomass, and we have the capability and capacity to be the 21st-century clean energy innovator of Europe."
(CD/LM)