A second call for proposals under the €2 billion Urban Regeneration and Development Fund (URDF) is set to be launched next month.
The URDF is playing a vital role in achieving compact urban growth, one of the key strategic objectives identified in the National Planning Framework and the National Development Plan under Project Ireland 2040. It is focused on supporting applicant led projects that will assist in the regeneration and rejuvenation of Ireland's cities and large towns.
The second call for applications will open to local authorities on 01 February 2020. Proposals must involve innovative and transformational integrated urban regeneration projects that align with local Regional Spatial and Economic Strategies (RSESs) and in the case of Metropolitan areas the relevant Metropolitan Area Strategic Plan (MASP).
Announcing details about the fund, Housing Minister Eoghan Murphy said: "In keeping with the intentions of Project Ireland 2040, the URDF represents a more integrated and tailored approach to the provision of Government investment and is a move away from the siloed policies, thinking and funding of the past. The significant pipeline of projects already approved under the first call is set to have a transformational impact on our cities and large towns. The diversity of this first tranche of projects demonstrates the broad focus and responsive nature of the URDF. Through the URDF, successful applicants are receiving targeted support for innovative holistic solutions to the issues that have prevented the regeneration and rejuvenation of our cities and large towns."
-- Advertisement --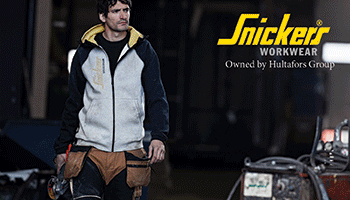 He added: "For too long our cities and large towns have been blighted by rundown and poorly utilised areas. With the launch of this second call I am urging local authorities to grasp the opportunity presented to them through the URDF and to embrace the challenge to reimagine these areas and consider how to harness their potential so that they contribute positively to our communities.
"The National Planning Framework, unlike previous similar strategies, is underpinned by significant Exchequer capital investment through the URDF. The Exchequer funding support is in place. €550 million is available to support projects up to 2022 and a total of €2 billion available up to 2027. 
"For the first time this innovative catalyst Fund provides planning authorities with the opportunity to coordinate their planned regeneration and rejuvenation of our cities and large towns with a stream of tailored Exchequer capital investment which will ensure that the right project is happening at the right time and in the right place."
The closing date for applications under this second call is 12 noon on 31 March 2020.     
(CM/MH)