Northern Ireland-based GRAHAM has secured a deal to work on a landmark project for Low Level Waste Repository (LLWR) Ltd.
The firm will deliver an Enabling Works Contract for the Repository Development Programme (RDP), the "single largest programme of works" LLWR has undertaken.
This decade-spanning programme covers the installation of the final engineered cap over the trenches and Vaults 8 and 9, as well as the construction of two further Vaults, 10 and 11. Planning consent has been granted for the next 35 years.
After a competitive tender process, LLWR selected GRAHAM to complete the enabling works programme at the site located in Drigg, West Cumbria.
-- Advertisement --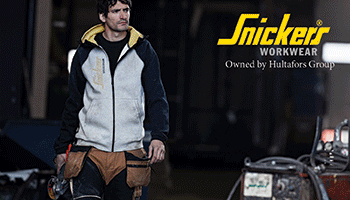 It will centre on the delivery of key infrastructure elements, such as construction compounds, haul roads, material stockpile areas and drainage lagoons that will facilitate the completion of the final cap over the trenches and vaults.
The latest success builds upon GRAHAM's long-established relationship with LLWR, which is responsible for managing the national Repository on behalf of the Nuclear Decommissioning Authority (NDA).
The site has operated safely since 1959, with its role is to ensure that Low level Waste generated in the UK is disposed of in a way "that protects people and the environment".
Commenting on the Enabling Works Contract award, Steve Beattie, Contracts Director – Civil Engineering, said: "We are delighted to have been selected for the Enabling Works Contract, which is testament to the successful delivery of the joint objectives and project deliverables that shaped our EDCF work portfolio over the last five years.
"It continues our established relationship with LLWR, and is a positive reflection of the strength and professionalism of our on-site team. We place a strong emphasis on repeat business, and this contract demonstrates the impact that our industry-leading processes have made in the development of a mutually beneficial long-term partnership."
(CM/MH)