Mallusk-based contractor McLaughlin & Harvey has been named on the new £10 billion Pagabo framework.
Pagabo's six-year Major Works Framework will see up to 28 contractors deliver projects starting at £5 million. It is open to all public and private sector organisations and is split into three project value bands across seven UK regions, including a core and reserve list of contractors.
McLaughlin & Harvey was named on Region 7 Northern Ireland Lot 2 (£15m-£30m) and Lot 3 (£30m+).
Jason Stapley, Managing Director at Pagabo said: "We were delighted by the number of contractors responding to the tender. The first iteration of the Major Works Framework has seen double digit growth year on year, since its inception in 2016. In 2019 alone, we've delivered £833m worth of construction projects for the public sector up and down the country. We believe its success is down to our customer-focused approach; we've made it our mission to simplify the commissioning process with technology and innovation, we place social value at the heart of everything we do and ensure full flexibility, OJEU compliance and greater choice for everyone wanting to use the framework. Contractors have recognised this and clearly appreciate this forward-thinking approach. To date, we've delivered more than £2 billion of social value across the country and we are investing more than £1 million into technology."
-- Advertisement --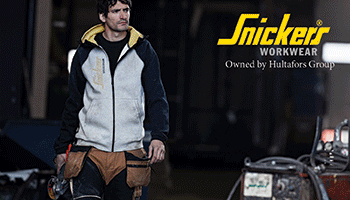 McLaughlin & Harvey Group Framework Director, Patrick McDonald added: "We are pleased to to have been awarded a place on Pagabo's Major Works Framework and look forward to working with their team in growing a client-focused and innovation-led construction service with social value at its core."
The framework launches in April 2020.
(CM/JG)