The water supply in Limerick city centre is set to undergo significant upgrades under a new Irish Water project.
Shareridge Ltd has been named as the contractor to replace over 400 metres of old water mains with modern pipes in the Barrington Street area. The work will take place between the Barrington Street and Quinlan Street junction, up Barrington Street, looping around Pery Street and returning to the Upper Hartstonge Street and O'Connell Street junction.
-- Advertisement --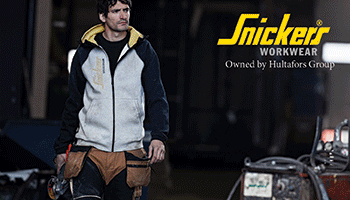 New water service connections will also be laid from the public water main in the road to customers' property boundaries and connecting it to the customers' water supply.
Work began on the project today, 13 January, as part of Irish Water's national Leakage Reduction Programme. It is scheduled for completion before March 2020.
"As they get older, some pipes have a high level of leakage as well as being subject to frequent bursts," said Gerry O'Donnell, Leakage Reduction Programme Regional Lead, Irish Water. 
"Replacing these old, damaged pipes will ensure a more reliable and resilient water supply for the area. The new water mains and service connections will reduce the instances of bursts and water outages. These improvements to the water network are essential in providing a safe, secure and reliable water supply which will in turn facilitate ongoing growth and development locally."
(CM/JG)