TU Dublin has hosted an event to encourage young women to consider careers in a craft trade.
The Young Women in Apprenticeships event, held yesterday, 12 March, saw exhibitors like Solas, the Regional Skills Network, ESB, Jones and John Sisk & Son in attendance.
Minister for Higher Education, Mary Mitchell O'Connor, T.D also attended the event, and highlighted the opportunity to learn lifelong skills while you earn as a key benefit of apprenticeships.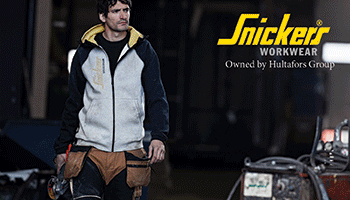 TU Dublin staff were also on hand to discuss the trailblazing pre-apprentice training programme- Access to Apprenticeship. The scheme runs for 12-weeks during which young women can find out for themselves what is involved in training in a range of industries such as the construction, electrical, plumbing and aviation sectors.
The Minister used her address to shine a spotlight on two trailblazers, Sisters Megan and Mollie Northridge, who were the first women to graduate from the Access to Apprenticeship programme at TU Dublin last year. Megan is now doing a plumbing apprenticeship with Jones Engineering while Mollie is a carpentry apprentice with Dublin City Council.
A host of other informative and inspiring talks were held throughout the day, including Accenture Application Development Analyst Aisling Lee who spoke about her journey of progression in the industry.
(CM/JG)