A new €350,000 medieval garden has been developed in Nenagh, Co Tipperary, adding to the cultural and heritage quarter of the town.
Cathaoirleach of Tipperary County Council, Cllr Mattie Ryan officially opened The Castle Garden last week, Wednesday 08 May.
Nenagh Town Council acquired the site formerly known as 'Gill's Garden' adjacent to Nenagh Castle and created The Castle Garden.
Planning consent was given by the members of Nenagh Municipal District in March 2016 and final approval was received from the Department of Arts, Heritage & the Gaeltacht in November 2016. Nicholas de Jong and Associates were appointed as consultants. A number of archaeological, environmental and structural assessments had to be undertaken due to the location of the garden.
-- Advertisement --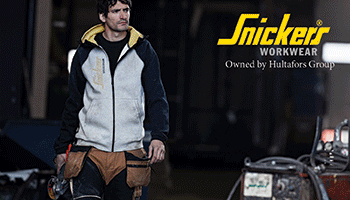 In consideration of the specialist nature of the work involved it was decided to have two separate contracts – one for the masonry works on the walls and a separate one for the landscaping. Glas Civil Engineering Ltd was contractor for the masonry works which were completed mid 2018 and Nordon Landscapes was appointed as contractor for the landscaping.

Cllr Mattie Ryan said: "This will be a place that people will come and visit, a place that is a quiet peaceful haven in the midst of all the noise and traffic."
This project follows on from the conservation works to Nenagh Castle which were completed by the OPW in 2012 and the major redevelopment works carried out on the Castle Field by Tipperary County Council.
It also forms part of a significant investment that has taken place in Nenagh over the term of the current Council, which has seen €17m invested in public infrastructure, an enhanced leisure centre and new town park and the first Foreign Direct Investment in the town for almost thirty years.
(CM/JG)