Euro Auctions has secured a contract with Grant Thornton to dispose of the general construction equipment and assets of the construction group known as DCHL, following its administration in March.
The auctioneers of industrial plant, construction machinery and agricultural equipment was appointed by Grant Thronton's Restructuring Partner, Alistair Wardell.
Since the appointment to dispose of the assets of DCHL, Euro Auctions has been working in partnership with Hilco Valuation Services to organise a full appraisal of all assets of DCHL, to locate, catalogue and assess all assets of the business, tracking construction equipment and in many cases assisting in repatriating them to secure locations.
Administrator, Alistair Wardell stated that the financial difficulties at the firm, which employed approximately 700 people across six offices and 44 construction sites, stemmed primarily from the "downturn in the construction industry". Mr Wardell, noted further that "the Dawnus Group had struggled with a wide variety of challenges and despite significant efforts to turn the business around, unfortunately it has not been possible to rescue the group. As a consequence, the future cash flows has meant that the business was not in a position to continue to operate, including completing existing work in progress. Whilst the financial difficulties of the group were not a consequence of Brexit, there is no doubt that Brexit uncertainty impacted the ability to rescue the business."
-- Advertisement --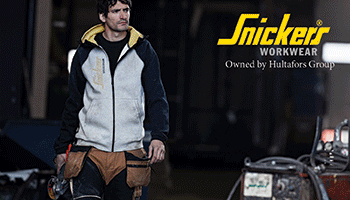 The businesses in the Dawnus Group which entered into administration on 15 March 2019 were: Dawnus Group Limited, Dawnus Construction Holdings Limited, Dawnus Developments Limited, Dawnus Southern Limited, Churchfield Homes Limited, Dawnus Limited, Quantum Geotechnical Limited, Ashbridge Construction Limited and Legsun Limited.
The dates and location of the various sales to be hosted by Euro Auctions still need to be confirmed but will be announced in due course. The inventory will include a full range of construction equipment and machinery, including excavators, backhoe's, site dumpers, mini diggers, bulldozers, rollers, telehandlers, and other popular machinery. There is also a good compliment of 'site infrastructure' equipment and buildings, which are still being identified and catalogued.
Neil McIlwaine, Director of Sales and Business Development at Euro Auctions, said: "We are delighted to have been selected by the Administrators to work with them and advise on this project. Euro Auctions has extensive experience in conducting off-site disposal sales. Through our global network of buyers and consignors we will be marketing to a specialist audience that has interest in the wide array of general construction machinery, which has mass global appeal.
"All the equipment going under the hammer has been well maintained and we expect interest to be strong. As with all our sales everything will be sold without reserve which results in competitive bidding," concluded McIlwaine.
Further details and catalogues for the various Dawnus disposal sales will be available on the Euro Auctions website at
www.euroauctions.com
and a Bidder Number will be required to bid on any of the lots either in person or via Euro Auctions' Free Internet Bidding Service.
The Dawnus Group, based in Swansea, specialised in construction, development, commercial management, plant hire and recycling. With a £172m-turnover, the firm had a number of public contracts in Wales, including to build the £12m Kingsway redevelopment in Manchester, three schools in Powys and a flood defence scheme in Cardiff. Founded in 2001, Dawnus has a number of offices across the UK including London, Birmingham and Exeter.
Euro Auctions has a well-established network of buyers and consignors from around the globe as well as eight permanent auction sites in six countries, conducting over 50 sales per annum. This global market place, as well as good local knowledge, will be invaluable in securing market interest and the best price for all Dawnus Group assets.