The Health and Safety Authority (HSA) has launched a new asbestos awareness course - 'Asbestos Safety for Tradespeople'.
The free 30-minute course is aimed at assisting tradespeople who may encounter asbestos-containing materials (ACMs) in their work.
If an employee unknowingly disturbs ACMs, asbestos fibres that can seriously harm health are released into the air. The course includes an interactive building highlighting potential areas where ACMs may be found, and their risks. A variety of examples are provided including images of what to look out for. Learners will also hear a personal account of the health effects of asbestos exposure.
-- Advertisement --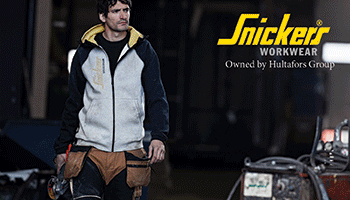 The course will allow workers to understand what asbestos is, outline the health effects of exposure, identify potential locations of ACMs and outline the steps to take to protect yourself from exposure.
HSA has warned that, while this course will help learners improve awareness of ACMs, it does not enable individuals to work with ACMs.
Darren Arkins, Senior Inspector, with the HSA said: "The 'Asbestos Safety for Tradespeople' course will provide learners with important information on ACMs in the workplace. It will help employers and employees to be aware of potential locations of ACMs and how to manage a situation when these materials are found. Employers can also incorporate the course into staff induction or training programmes."
The 'Asbestos Safety for Tradespeople' course can be accessed through the HSA e-learning portal
here
.