Leading GRAHAM employee Emer Murnaghan has been recognised with a major accolade at a recent Engineers Ireland event.
The firm's Head of Responsible Sustainable Business was awarded a prestigious fellowship by Presidential Invitation from Engineers Ireland.
At GRAHAM, Emer has ownership for ensuring corporate responsibility is reflected in how the firm delivers projects and services across the organisation; and the overarching impact they have on society which underpins its guiding principle to deliver lasting impact.
The Vice President of the Institution of Civil Engineers (ICE) also has over 30 years' experience working in construction, in both project and performance management roles.
Speaking at the event Peter Quinn, former President of Engineers Ireland, said: "Fellows of Engineers Ireland are recognised as the true leaders of the engineering profession and are regarded as highly skilled and in positions of leadership in the engineering community. They contribute to the future of engineering and promote excellence amongst the industry and contribute to the ongoing goals of Engineers Ireland."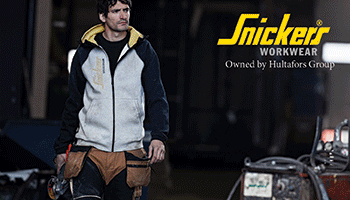 Commenting on the achievement Emer Murnaghan said: "I am absolutely thrilled to have been invited to become a Fellow of Engineers Ireland - it is a real honour. I love my job and I love engineering. I am passionate about creating infrastructure that has a positive legacy and which is sympathetic to the environment surrounding it and the people who use it.
"At GRAHAM we are constantly striving to minimise the environmental impact of projects and the temporary inconvenience to local communities often associated with construction. We embrace latest technologies with proven track records to help us improve our processes, eliminate waste and minimise the nuisance factor. We present our clients with solutions that enable them to embrace a more sustainable approach to their business."
Also receiving fellowships by Presidential Invitation from Engineers Ireland at the event were Dr Amanda Gibney, Vice Principal for Teaching and Learning for the College of Engineering and Architecture at UCD; Dr Sarah Ingle, Secretary General of the ACEI; Pat Lucey, President of the Construction Industry Federation & Director with John Sisk and Son holdings; Liam Murray, Technical Standards Specialist at Irish Water; John Pentony, Managing Director of Jons Civil Engineering and Professor Su Taylor, Dean of Research for the Faculty of Engineering and Physical Science at Queen's University Belfast.
With over 25,000 members from every discipline of engineering, Engineers Ireland is the voice of the engineering profession in Ireland.
(CM/MH)