Northern Ireland firm FP McCann has supported a charity garden project in England with its range of precast concrete fencing products.
The company worked alongside Norbury Fencing to build a safe garden area with full wheelchair access for a pupil in Hertfordshire.
The pupil contracted meningitis a couple of years ago and as a result required a triple amputation. He still requires regular surgery and hospital visits for ongoing problems. He is currently learning how to walk on prosthetic legs called "stumpies" and has a wheelchair. Himself and his mother live locally in a ground floor flat and had reshuffled the house arrangements so that the lounge provides access to the garden. However, the garden was unusable and only led out to the front.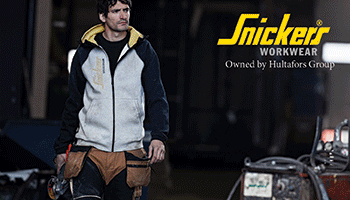 Roger de Clare C of E First School and Nursery, the boy's school, contacted local landscaping company Jamescape Ltd who volunteered to create a space where he could play safely outside with his mum and also provide an area for gardening.
FP McCann and Norbury Fencing provided materials for this project including precast concrete fence posts and gravel boards. The boy now has a safe garden area to play in with full wheelchair access.