The globally renowned WorldSkills competition is set to get underway in Russia, with four Northern Ireland competitors making the trip for the event.
Taking place in Kazan from 22-27 August, WorldSkills is the largest international vocational skills competition with more than 70 countries and regions competing in 56 disciplines in a variety of skills areas including Engineering, Hospitality, Professional Services, Construction and Information Technology.
SERC Level 3 Plastering student Curtis Johnston joins teammates Conor McKevitt, Declan Porter and Shea McFerran to make up the Northern Ireland team. They will compete as part of the Team UK, which is made up of 37 of the very best apprentices and students from across England, Scotland, Wales and Northern Ireland.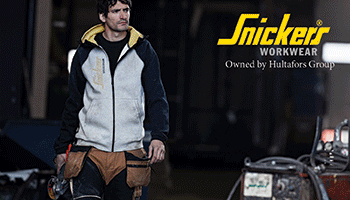 Over 100,000 visitors are expected for the 45th WordSkills Finals, with the competition's Opening and Closing Cermonies broadcasting live on UK TV for the first time in its history.
Congratulating the local talent, Department for the Economy, Permanent Secretary, Noel Lavery said: "Making it onto the UK Team is the culmination of all the hard work, dedication, commitment and technical ability displayed by our four competitors. They should be extremely proud of their efforts and are a credit to their colleges and training providers. I am delighted that Northern Ireland is being represented by such talent. I wish each of them every success as they embark upon this exciting journey and I look forward to following their progress."
(CM)