The latest updates on progress to improve water quality in County Roscommon have been broadcast on a recent Shannonside radio show.
Representatives from Irish Water and Roscommon County Council hosted the Mary Claire Greally Show, outlining how the water quality has improved in the region over the last four years.
The show was hosted from the recently upgraded North Roscommon Water Treatment Plant, which now provides comprehensive treatment facilities including a cryptosporidium barrier and has led to the removal of the scheme from the Environmental Protection Agency's (EPA) Remedial Action List (RAL).
A €40 million investment from Irish Water with partner Roscommon County Council has seen six new water treatment plants constructed in County Roscommon including Killeglan, Lisbrock, Boyle/Ardcarne, Roscommon Central, Arigna and North East Roscommon. There have also been two major upgrades in Castlerea and North Roscommon. Ballinlough now receives its water supply from Lough Mask in Co Mayo which was completed as part of a large scale €10 million investment and a project to improve the quality of water for people living in Grangemore is currently underway. There is also significant work underway throughout the county through Irish Water's Leakage Reduction Programme.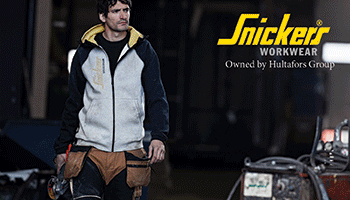 Speaking at the Radio Broadcast, Laura Henghan from Irish Water, said: "I am delighted to be here at the North Roscommon Water Treatment Plant for this outside broadcast. It is a great opportunity for us to tell the listeners in Roscommon the important work being carried out by ourselves and our partners in Roscommon County Council on their water infrastructure. Providing a secure supply of clean, safe, drinking water for local residents and visitors to the area is essential to the quality of life and development potential of the area. The investment in water infrastructure brings very significant benefits to this community now and into the future. This, and the other new treatment plants in Roscommon clearly highlights Irish Water's and the local authority's commitment to the people of Roscommon and the west of Ireland."
Senior Engineer John O'Rourke from Roscommon County Council added: "These Irish Water and Roscommon County Council projects are essential for the economic and social growth of our county. We hope that this outside broadcast can reassure the local communities and visitors to County Roscommon that the drinking water here is of the highest quality."
(CM/JG)