Northern Ireland contractor GRAHAM has completed a new short-term accommodation centre in London.
The firm delivered the project at no cost on behalf of London City Mission to provide housing and support to rough sleepers.
The Corner House centre is located above London City Mission's Webber Street day centre for homeless people in Waterloo.
GRAHAM project managed the new centre from start to finish, appointing and engaging with a number of subcontractors to support on the refurbishment. The works comprised surveying and upgrading of plumbing and ventilation systems, as well as the decorating throughout, and installation of a new commercial kitchen, flooring and windows. The sleeping areas were also refurbished.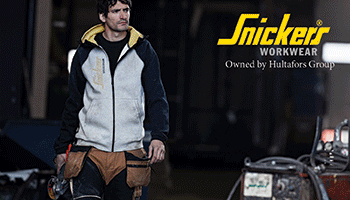 Rob Joyce, GRAHAM's London office director, said: "Our ethos at GRAHAM is to deliver lasting impact within the communities where we operate and to make a difference by building a better future for everyone. We're deeply proud to have worked on this project for London City Mission, which carries out important services for the homeless community and with such compassion. We're equally thankful to our team of subcontractors who shared our determination to deliver this important centre for London's homeless community."
Jo Sayer, Field Director for South London for LCM added: "We are delighted by the work that GRAHAM and associated sub-contractors carried out on The Corner House to make it a safe, comfortable and fit for purpose accommodation centre. We are extremely grateful for the work that was delivered at no cost to London City Mission and for the ethos of GRAHAM in wanting to make a difference in communities. It has been a pleasure working with all at GRAHAM throughout this process."
(CM/JG)