Businesses in Antrim town centre are set to benefit from upgraded shop frontages following a new investment.
Funding of £100,000 has been announced to support businesses in the Fountain Street/Bridge Street area. Successful applicants will use the funds to make improvements including to their façade, signage and shutters.
The Department for Communities (DfC) is investing £88,000, with a further £12,000 coming from Antrim and Newtownabbey Borough Council.
Paul Carr from DfC said: "The Department is making significant investments in Antrim town centre to support local businesses and the economy in the town. This further investment will complement the public realm improvements underway in the town and is a great opportunity for local businesses to improve the appearance of their premises, showcase the environment and encourage shoppers and visitors to spend time and money within the commercial core of Antrim town centre."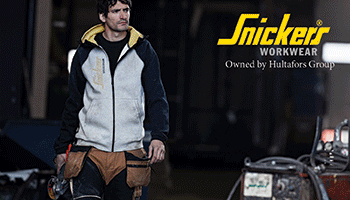 The Mayor of Antrim and Newtownabbey Borough Council, Alderman John Smyth commented: "I am delighted and would like to thank the Department for Communities for their funding of £88,000, with a further £12,000 being contributed by Antrim and Newtownabbey Borough Council to the Fountain Street Antrim Revitalisation Scheme. This will support existing town traders in the development of their businesses and improve the attractiveness of shop frontages and enhance the visitor experience to Antrim. I welcome this initiative which builds upon successful regeneration and public realm schemes. The renovation of our town centres is a key priority for the Council to help sustain and grow vital services to our local community."
Antrim and Newtownabbey Borough Council is currently accepting applications from eligible businesses until 20 September 2019. 
(CM/MH)