Work is set to begin on a major transformation of The Odyssey in Belfast.
Cineworld and Hollywood Bowl are confirmed to enter the complex as it undergoes a redevelopment project worth £17 million, making it a family orientated destination rather than the previously student-focused facility.
Deutsche Bank Matagorda 2, working alongside The Odyssey Trust Company is carrying out the plans. Construction will begin at the end of October, creating over 80 jobs in the process. Works will last for over 17 months, with an anticipated completion date of Spring 2021.
Included in the plans is the rebuilding of the existing mezzanine level with new restaurants and bars. The redevelopment will also enhance the arena visitor experience with the main entrance to the SSE Arena coming through The Odyssey in the future.
The facility will partly close in January 2020, with temporary access points established for the cinema, bowling alley and W5. The SSE Arena will be unaffected by the redevelopment works.
-- Advertisement --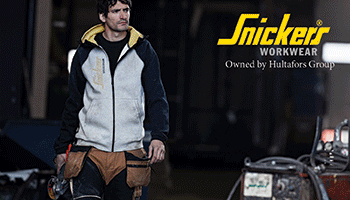 The bowling centre will close late in 2020 to allow for a 20 lane refit and will then return with a new operator. The cinema will undergo a rolling fit out with minimal disruption to visitors. W5's previously announced investment will also take place at the same time as the main works on The Odyssey, with the reveal happening in June 2020.
The build contract has been awarded to Ballymena firm Martin & Hamilton and will be project managed by real estate consultants Hollis.
It's hoped the investment will transform The Odyssey into the number one family leisure destination in Northern Ireland.
Consultant for Matagorda 2 Guy Hollis said the mix of high quality hospitality and entertainment offerings will bring it in line with some of the best one site destinations in the world.
"We will soon be in a position to reveal new lettings which will raise the bar on the standard of offering currently in the complex," he said. "In advance of our redevelopment project we have already secured the UK's largest cinema operator, Cineworld, and the UK's largest bowl operator, Hollywood Bowl. JLL London and Lisney are actively marketing the units at the moment and we anticipate a high level of interest from well-known names."
The project coincides with The Odyssey Trust's 20th anniversary of business. Eric Porter, chair of the firm welcomed the investment: "We know that this site is important to the people of Belfast and Northern Ireland and it has been through the effective stewardship by The Odyssey Trust Company that we have been able to attract this significant investment to the site.
"This project is perfectly timed to coincide with the 20th anniversary of the businesses. The wider Odyssey redevelopment will take place alongside the plans which we have already revealed for W5. The £4.5m transformation of W5 is set to complete in June 2020 so customers will experience some very positive and exciting changes at The Odyssey."
(JG/CM)