Thirty-four projects across the country are set to be recognised at this year's Irish Planning Institute Awards tomorrow night.
The event on Thursday evening, 27 February, will honour the diverse range of projects and plans currently in progress in local authorities around the country in complex and dynamic environments.
President of the Irish Planning Institute, Joe Corr, was impressed by the standards of all projects submitted for consideration. He also noted the high calibre of work and the output of the Planning Sector across the country.
Galway City Council is gearing up for the awards as its Galway City Public Realm Strategy prepares to compete in two categories.
Welcoming the news, Mayor of Galway City, Councillor Mike Cubbard, praised Galway City Council's leadership and commitment to delivering quality and inclusive public spaces for the people of the city.
-- Advertisement --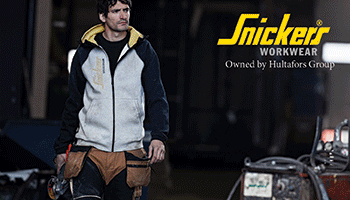 "The Galway Public Realm Strategy will make the city centre as welcoming and accessible to everyone as possible. It promotes universal design and helps open up the city to all. It will make getting into and moving around Galway much easier," he said.
Galway City Council's Public Realm Strategy has been nominated firstly in the Participation and Engagement Category. This reflects the innovative measures used to encourage engagement and also the high levels of public participation by Galway residents in the preparation of the strategy who shared their views with the design team at each stage of the process.
The Strategy is also nominated in the Design Category, which recognises the design projects that best respond to their environments in an urban or rural setting. Commending the steering group and the project team who worked on the Galway.
The Galway Public Realm Strategy provides a vision of place and design guidance. It outlines a series of project proposals of different scales that will improve Galway's streets and public spaces over a period of time that will coincide with the ambition of the National Planning Framework to realise Galway's role as Regional City.
(CM/MH)