A £1 million conservation project has reached completion at Carrickfergus Castle, allowing the Great Tower to officially reopen to the public.
Work began in 2019 to construct a new roof on the 800-year-old landmark, with Dungiven-based JPM Contracts Ltd on hand to deliver the project. Irish Oak forms the main timbers of the roof structure, while the main trusses of the new roof are made from unseasoned Irish Oak trees that fell naturally in Storm Ophelia in 2017.
Speaking the reopening today, 26 February, Minister for Communities Deirdre Hargey MLA said: "This investment has secured the future of this important monument and prevented irreparable damage to the structure. Archaeologists and conservation architects within the Department worked together to design a historically appropriate roof. What has been achieved is an outstanding piece of architecture that safeguards this important and historic place.
-- Advertisement --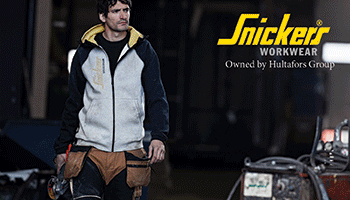 "The project has been designed to be sustainable on many levels. The materials used are durable, traditional materials. The oak used for the roof is from a sustainable source."
The Minister added: "Heritage forms a key component of our tourism economy. Carrickfergus is the gateway to the Causeway Coastal Route and I am keen that this iconic castle continues to be marketed as a must see destination which attracts additional visitors to the area.
"Monuments such as this also contribute to our health and wellbeing – walking around the sites, sharing of stories across generations about our history and heritage."
Local councillor Maureen Morrow also voiced delight at the works.
"Over the past year we have seen the bustle of activity on this project around the castle, and the public outreach work for the project captured people's imaginations far and wide. The main building work happened behind the castle walls, and today we can now see first-hand the transformation of this space," she commented.
(CM)