Housing Minister Eoghan Murphy and the Dublin Region Homeless Executive have joined forces to introduce a number of protective measures for those living in emergency accommodation.
The new measures have been launched in an attempt to help those in need during the current Covid-19 crisis.
Following some early meetings, Minister Murphy secured the necessary facilities for self-isolation for those in Emergency Accommodation and extra funding has been made available to service providers, NGO's and local authorities to protect vulnerable people and those who work with them.
Further measures in place see the Department of Housing, Planning and Local Government continue to work closely with the HSE and the National Public Health Emergency Team in relation to the response for homeless households. The Department has also issued guidance prepared by the HSE to local authorities who are engaging with their service providers on the necessary measures, while local authorities are closely with their HSE counterparts at the local level.
-- Advertisement --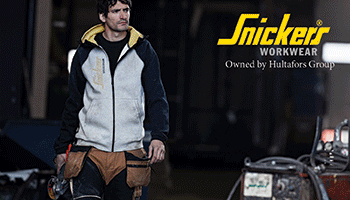 Minister Murphy has praised the country for coming together in this time of crisis and outlined how his Department will continue to implement necessary measures.
"Intensive engagement between my department, NGO's, local authorities and the DRHE is ongoing and earlier this week I guaranteed our NGOs any additional funding that is needed to take the necessary actions to keep users of their services safe, as well as their own staff," the Minister said.
"Because of early action we have been in a position to secure facilities across the country for self-isolation that can be used if required. We will continue to secure more places as needed and discussions with other state sectors are ongoing in this regard. I know that many people and families currently accessing emergency accommodation will be worried for themselves and their families. I want to assure these households that their health and safety is a priority and we are working very closely with the HSE to do all we can to respond.
"I want to thank our partner organisations and their staff who have been working day and night over the last number of days and weeks. People are pulling together across organisations and across communities and I will help them in every way that I can.
"I remain in continuous contact with the Dublin Region Homeless Executive (DRHE) and local authorities nationwide to coordinate the response to Covid-19 and Minister English and I will speak with the main NGOs again next week as we continue to evaluate the measures already taken and take decisions on what more needs to be done."
The measures introduced will be reviewed on a daily basis.
(CM/JG)