Irish energy firm ESB has announced a €75 million fund to help large businesses reduce their carbon footprint while making energy cost savings.
Up-front capital is proved by ESB for these energy-saving infrastructural projects and repayments can be financed by the resultant delivered savings. Once the initial capital expenditure cost, borne by ESB, is repaid, the client receives 100 percent of the savings.
ESB's Smart Energy Services business unit has already delivered projects for more than 300 large businesses across Ireland and the UK. Their list of clients includes Tesco, the V&A Museum in Dundee, Coral Leisure, the Dublin Airport Authority and Ardagh Glass amongst many others. Last year, ESB's Smart Energy Services team was appointed by Low Carbon Farming to design, install and manage the Energy Centres for the UK's largest and most sustainable agricultural greenhouse sites in Norfolk and Suffolk.
-- Advertisement --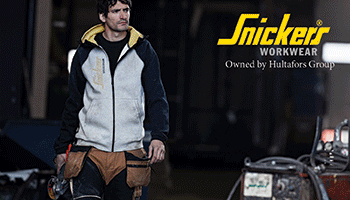 The new fund is expected to deliver carbon savings of up to two million tonnes.
Minister for the Environment, Climate and Communications Eamon Ryan TD, said: "As Ireland transitions to a carbon- neutral future, companies must be encouraged to adopt technologies that will reduce their carbon emissions and energy costs. I welcome ESB's initiative in supporting large energy commercial users, especially during these challenging times for business."