Rapid International, recently supplied Eco Readymix, one of the UK's largest ready-mix concrete, mortar and floor screed suppliers, with a new R3000 3.
0m3 Rapid pan concrete mixer.
The new concrete mixer forms an integral part of the company's new batching plant, situated at their Ellesmere Port site and will produce circa 70,000m3 of material annually.
Trading for over three decades, Eco Readymix, supplies eco-friendly, ready-mix concrete, mortar and floor screed to a wide range of customers, including leading construction groups. Eco Readymix's two depots in Wrexham and Ellesmere Port serve customers across north Wales and north-west England.
After experiencing an upsurge in demand and having been satisfied with the performance of their existing R1500 1.5m3 Rapid pan mixer, Eco Readymix approached Rapid to supply and install a new mixer, offering greater output levels and flexibility.
The new R3000 3.0m3 Rapid pan mixer, outputs 3m3 per batch and provides double batching, which according to Gary Billington, Managing Director – Eco Readymix, "…is a big benefit for us to increase our truck turn arounds, whilst loading."
-- Advertisement --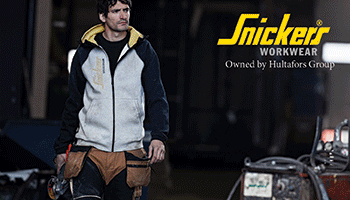 The Rapid pan mixer has been specifically designed with the ready-mix industry in mind, offering high outputs and fast discharge time. The pan's mixing arms ensure all materials are kept in constant motion, in every direction, providing a thoroughly homogenised mix. Commenting on the mixer's consistency, Mr Billington remarked, "…our customers are already starting to give us great feedback on its uniform and precise batching results."
The Rapid pan features durable chill cast tiles, wear sleeves and paddles, as standard, "…essential for our industry and our high demand of use…" claims Mr Billington.
Safety concerns are mitigated with spring tensioned mixing arms. The mixer is complete with an up-rated gearbox, supplied by a specialist gearbox manufacturer. In addition, Eco Readymix opted to have their new pan mixer fitted with a jet wash head, allowing for integration with a Rapid Jetwash system for high pressure mixer cleaning, which offers "…a virtually maintenance-free pan and prevents any build-up of materials between washes," according to Mr Billington.
Commenting on his satisfaction with the new Rapid mixer, Mr Gary Billington, Managing Director – Eco Readymix, said: "We are delighted with our new Rapid R3000 pan concrete mixer and it is batching to perfection at Ellesmere Port's new plant. Despite other manufacturers trying to improve their rival pan mixers for some 20 years, we believe nothing works as well as the Rapid mixer. We have been using the Rapid R1500 in our Ruabon depot for 8 years now, with no issues and it still runs faultlessly 6 days a week. This is unlike its predecessor, from another European mixer manufacturer, that was double the price and lasted all of 10 months."
Mr Billington continued: "As for Rapid's customer service and after-care, we couldn't speak highly enough of our dealings with the team. From sales, to fulfilment, to post install advice, Rapid have been there every step of the way and all in all we couldn't be happier with the end result!"