Mid Ulster Council has announced a capital programme valued at over £5 million to boost the construction industry.
The multi-million pound investment plan will see a total of nine projects delivered by late Spring 2021, which in Mid Ulster alone accounts for more than 4,400 jobs across 1,300 businesses.
Luxury on-water glamping pods at Ballyronan Marina, lakeside camping at Round Lake in Fivemiletown, a range of forest, mountain and riverside walking trails and a 3G pitch are among the projects currently under construction or about to begin.
Chair of the Council, Councillor Cathal Mallaghan, said: "Mid Ulster has consistently been predicted to be one of the hardest-hit regions as a result of the pandemic and a key influencing factor is the high concentration of construction businesses here. Our investment is, therefore, making a critical contribution to sustaining the sector and aiding its recovery. At the same time we are acutely aware that our tourism and hospitality industry is also reeling from the effects of the pandemic and so it is equally vital that we continue our drive to develop innovative tourism product which will help attract domestic, and eventually, out of state visitors. This is an ambitious programme and would not be possible without the support of a range of funding bodies and programmes, so all credit is due to them for having the foresight to support our vision."
-- Advertisement --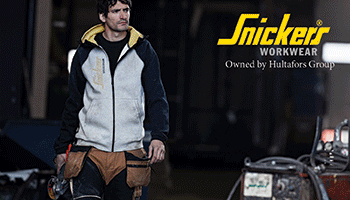 Niall Bell, whose Cookstown-based company Bell Contracts, is delivering the developments of visitor facilities and camping at Round Lake in Fivemiletown said: "At the start of lockdown, a lot of schemes which we had in the pipeline were understandably cancelled or postponed, as customers' money was being diverted elsewhere and our focus was on securing new contracts and keeping our employees and subcontractors in work.
"With this scheme in particular, where we are working in a large, outdoor space and can have a broad range of trades on site at the same time while still meeting the new regulations in terms of social distancing, we have the advantage of keeping to a tight programme which is good for us, our client, all our subcontractors, from bricklayers to electricians, and our suppliers."