Repair work on a burst water main in Drogheda has been completed.
The burst was located on the Donore road on a water main that supplies water to Drogheda on Monday, 19 July.
The areas affected by the initial burst included Ballsgrove Estate, Donore Industrial Estate, Trinity Street, Patrick Street, Lourdes, Drogheda Town North, Cord Road, Cross Lane, Ballymakenny Road, Sandyford, North Quay, Termonfeckin, Clogherhead, Termonabbey, Newfoundwell Road, Ballymakenny Road and surrounding areas.
In addition the supply to Drogheda Town South and surrounding areas was shut off temporarily to facilitate the repairs.
Water service crews were mobilised and repairs were underway since early on Monday morning and continued through the night and were completed at approximately 11:30am, however it will take a number of hours for normal water supply to return to all customers. It will likely be later this evening before normal water supply resumes.
-- Advertisement --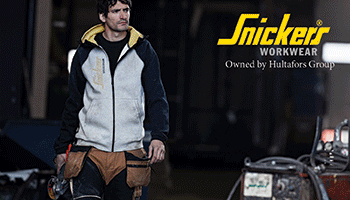 The repair was complex given the difficult ground conditions and the presence of multiple other services. Irish Water prioritised water supply to the Lady of Lourdes hospital. Irish Water and Louth County Council have mobilized alternative water supplies that will be available from 4pm today at the following locations:
• Boyne Business Park, Greenhills
• Yellowbatter Estate (Green area) Can be approached from Ballymakenny Rd or Termonfeckin Rd
• Brookeville Estate, Ballymakenny Rd
• Wheaton Hall Shops Car Park, Dublin Rd
• Platin Road, Opposite Johns Shop
• Aura Swimming Pool Car Park, Marleys Lane
Customers are being reminded to use their own containers when taking water from the tankers or IBCs and to boil the water before consumption as a precautionary measure.
Donal Heaney, Irish Water said: "The repairs proved extremely complex given the location of the burst. Crews worked hard through the night and have successfully completed the repairs. We understand the inconvenience unplanned outages can have on customers and we appreciate your patience as we worked to return the water supply to homes and businesses as quickly as possible."