Work is continuing to move forward with water treatment infrastructure upgrades in County Meath.
Delivered by Irish Water and Meath County Council, the scheme covers Enfield along with other towns such as Ballivor and Longwood.
Recent work saw essential disinfection upgrades completed to protect water quality at Enfield water treatment plant. Additional works were carried out on Monday 30 August, including the installation of a new pump to reduce the risk of water supply disruptions in the area. Commissioning works were carried out from 11pm on Tuesday 14 September to 5am on Wednesday 15 September.
Works are continuing at Enfield water treatment plant to improve operational performance and resilience. In addition to the installation of new pumps, additional monitoring equipment and controls and new waste facilities are being installed. These upgrades are expected to be completed in early 2022. 
-- Advertisement --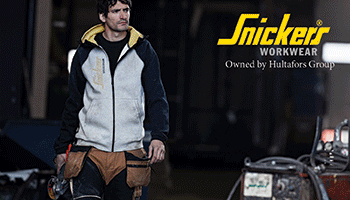 In addition, Irish Water in partnership with Meath County Council, is progressing with plans to construct treated drinking water reservoirs in Enfield. Storage solutions for Enfield have been approved and are in the early planning phase. Further updates will be provided as this project progresses through the relevant statutory processes.
Speaking about recent supply disruptions in Enfield, John Hand, Irish Water said: "Irish Water and Meath County Council understand the inconvenience recent supply disruptions have caused and we are continuing to work to minimise any further interruptions to service. Some of the disruptions have been unplanned, caused by mechanical issues at the plant or by automatic plant shut downs that serve to protect water quality. In these instances our crews work tirelessly to bring the plant back into full production as quickly and as safely as possible. Some disruptions to supply are planned, such as the one last night, when we shut the plant down between 11pm and 5am to facilitate essential commissioning works on the pumps.  We are continually monitoring the performance of the plant and the water network and we are carrying out additional works as required to safeguard the local supply. There may be further disruptions to supply over the coming weeks as we work to ensure continuity of supply to homes and businesses. We will endeavour to keep these disruptions to a minimum and we will continue to provide notice for any planned disruptions. Our priority is the provision of safe drinking water for the people of Enfield and we will continue to work with Meath County Council to resolve supply issues in the town and surrounding areas."