The Irish government has published a new Bill which is set to advance the voluntary registration of builders set up in 2014 by the Construction Industry Federation (CIF).
The Regulation of Providers of Building Works Bill 2022 will enable the development of a registered log to ensure a required quality standard for registered construction workers at all levels. This will provide confidence to customers and independent oversight to ensure that standards of sustainability, cost-effectiveness, and improved build quality are met by "bona-fide" builders. This register will be set up over the next two years, with registration required from 2024.
-- Advertisement --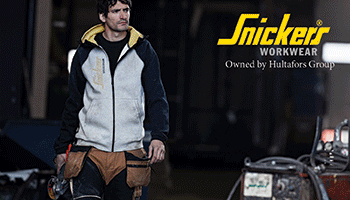 Industry body Engineers Ireland, a long term supporter of the Bill, has welcomed the progress
The purpose of the Bill is to provide a mandatory register of builders, contractors and specialist sub-contractors, who are subject to a limited number of exceptions. A builder will only be permitted to carry out building works for which he or she is registered. This Bill passed through the first stage in the Dáil on 12 January 2022 and will now move to committee stage.
Entry on the CIRI register will be open to all builders, whether sole traders, partnerships or registered companies, who can demonstrate that they are competent to carry out works in the category for which they are seeking to register. Companies can register by contacting the CIRI office or visiting its website and completing the online application form.