The rollout of the National Broadband Plan has reached a key project milestone.
National Broadband Ireland has announced the Plan surpassed 80,000 premises passed, including over 7,000 farms.
This announcement comes as NBI celebrates the National Ploughing Championships today, 22 September. Minister Ossian Smyth was welcomed to the NBI stand, where Carlow farmer John Monahan illustrated the benefits experienced by his connection to NBI's high-speed fibre network. 
Speaking during his visit, Minister Ossian Smyth said: "I am delighted to be here at the Ploughing Championships where a vast array of new agri-tech innovations are on display. Access to the high-speed network will enable Irish farmers to take advantage of these developments to improve their productivity and profitability. The NBP represents an overall investment of up to €2.7 billion in rural Ireland and is all about bridging the digital divide and providing opportunities for all."
-- Advertisement --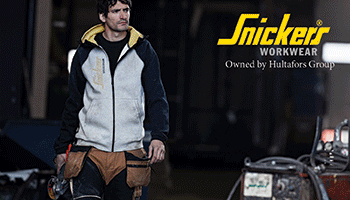 David McCourt, Chairman, National Broadband Ireland said: "With 80,000 premises now passed, I am very confident the NBP rollout is showing real momentum. Ultimately, we will connect 560,000 homes, farms, businesses and schools or over 1.1 million people. Our commitment is to decentralise opportunity and ensure rural Ireland is not left behind as the limitless possibilities created by becoming one of the most connected countries in Europe are beginning to be realised."
Carlow farmer, John Monahan added: "A reliable high-speed broadband connection is an absolute essential for Ireland's farming community. To be based in rural County Carlow and able to connect to next generation fibre broadband has brought huge benefits. I can store my grain safely for longer because I have been able to install high-tech temperature sensors in the grain store which are linked to weather reports and trigger fans when needed. All the agricultural forms I need to submit are now online as well and having a high-speed broadband connection has made my life so much easier."