Kieran Holohan has been appointed as the new Managing Director of Saint-Gobain Ireland.
He will take on the role from 01 May 2023, succeeding Pádraig Barry who is retiring after more than 16 years with the company.
Kieran joined Saint-Gobain in 2007 and has spent the last nine years as Marketing Director for Saint-Gobain Ireland. Prior to this, he held the positions of Marketing Manager with Moy Isover and Strategy Manager for Saint-Gobain Ireland. During this time, he has been instrumental in the development of Saint-Gobain's Gyproc and Isover businesses and played a pivotal role in the organisation's wider success. 
Throughout his career at Saint-Gobain, Kieran has been an integral part of the leadership team and has amassed extensive experience of the Irish construction market and the competitive dynamics that shape it. In his new role as Managing Director, Kieran will be responsible for developing and executing business strategies for the Saint-Gobain brands Gyproc and Isover in Ireland. He will oversee the company's executive team, manage the company's business operations, as well as continuing to grow and enhance Saint-Gobain's brand profile as leaders in the Irish building materials market. 
-- Advertisement --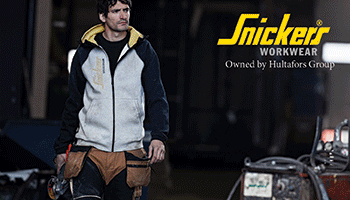 A Laois native, Kieran holds a Bachelor in Business Studies from the Atlantic Technological University and was recently awarded an MBA from the South East Technological Institute in 2022.
Speaking on his appointment as Managing Director of Saint-Gobain Ireland, Kieran Holohan said: "I am delighted to be appointed Managing Director of Saint-Gobain Ireland. I want to thank Pádraig for the stellar work done under his leadership and the substantial contribution he has made to this organisation during his sixteen years of service.
"As a key contributor to the construction of safe and sustainable buildings in Ireland, I have a huge passion for our organisation and its ability to do an enormous power for good. As a worldwide leader in light and sustainable construction, we have a key role to play in building a carbon-neutral economy in Ireland. I look forward to leading our exceptionally talented team to continued success and further growth as we play our part to ensure Irish buildings are efficient, safe, sustainable and great places to live and work.
"I will dedicate myself to ensuring the growth ambitions for the organisation are realised and that we build on our strengths to deliver the best possible service to our loyal customer base."