Engineers Ireland's new President and Vice President have officially been inaugurated.
Founder of investment firm Innovalogix, Dr Edmond Harty was named the 131st President of Engineers Ireland at the professional membership body's AGM yesterday, 01 June. Managing Director of Wirtgen Ireland Ltd, John Jordan was also inaugurated as the new Vice-President.
Dr Harty was awarded a degree in Mechanical Engineering from the University of Limerick, and a PhD in Biosystems Engineering from University College Dublin (UCD). He has also studied at some of the world's leading universities, including Stanford University, California and IMD, Switzerland. His entrepreneurial endeavours have delivered a strong track record of innovation and product development, having filed over 130 patent applications, and commercialising technologies across the globe.
"It's an absolute honour and privilege to be appointed as President of Engineers Ireland, an organisation which I have been a member of since my college days. I would like to thank our outgoing President John Power for his outstanding work and commitment to the institution and our members," commented Dr Edmond Harty, President of Engineers Ireland.

-- Advertisement --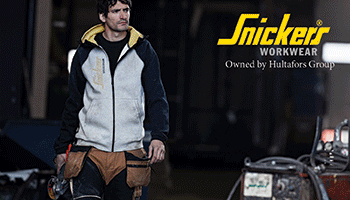 "I am an engineer first and foremost. My engineering background has enabled me to build a fantastic career, travel the world, develop new products, and achieve things I could have never imagined.  Being an engineer means that you have a logical disposition, you always want to do things better and these characteristics also happen to be important in business. Engineers are natural problem solvers, leaders, and innovators."
Looking to ahead to his term as President, Dr Harty said: "I hope to be a role model for others in my capacity as President, making the great work we do more visible and inspiring others to choose a career in engineering. I want to highlight the importance of engineering in our daily lives to the general public and to broaden the reach of our professional membership to cover both urban and rural communities."
Congratulating Dr Harty, Damien Owens, Director General of Engineers Ireland, added: "Dr Harty is an accomplished engineer, entrepreneur, and businessperson. He has achieved considerable success in both industry and academia and has received numerous awards throughout his career, including the EY Entrepreneur of the Year for Ireland. He has also represented Ireland on the world stage as a finalist at the EY World Entrepreneur of the Year.
"Dr Harty's commitment to creating value in the marketplace and fostering a spirit of innovation remains steadfast. We are truly honoured to have a person of Edmond's calibre leading our organisation over the next year as President and I wish him every success."