Muirhevnamor Community Centre in County Louth has been improved with the opening of a new extension.
A ceremony was held yesterday, Thursday 01 June, to mark the launch of the 2,200 square foot extension. Built by Hillside Contracts Ltd at around €500,000, the project will provide a shared space for the ongoing work by Muirhevnamor Community Council.
The centre provides training courses for lifelong learning, youth leadership programmes, drug and alcohol rehabilitation meetings as well as acting as a hub and social meeting place for the local and wider community.
-- Advertisement --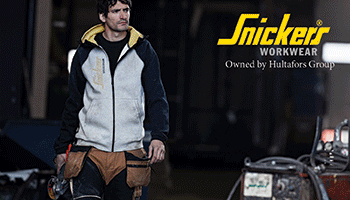 Speaking at the opening, Chief Executive of Louth County Council, Joan Martin said: "The facility provided by this extension will allow Muirhevnamor Community Centre to be a focal point for cross community engagement and be of great benefit to the people of Dundalk and the region. It is a beautiful shared space that will be at the heart of reconciliation between our communities."
It is envisaged that this extension to the community centre will act as a cross community and cross-border shared space, providing a significant public amenity for the people of Dundalk and facilitating further reconciliation between the communities on this island.
The project has been supported by the European Union's PEACE IV Programme, managed by the Special European Programmes Body (SEUPB) and supported locally by Louth County Council and Louth Local Community Development Committee (LCDC). Match-funding has been provided by The Executive Office in Northern Ireland and the Department for Rural and Community Development in Ireland.