Causeway Coast and Glens Borough Council has marked the completion of the Portrush Kerr Street and Harbour Public Realm scheme.
The scheme has upgraded the lighting and paving of the pedestrian walkways from Station Square to the west side of the Harbour. The improvement works also increased accessible seating.
Construction and design work cost almost £1.4 million with the Department for Communities providing 100% of funding to Causeway Coast and Glens Borough Council.
It represents one of the final stages of the Department's regeneration plan for the town.
Mayor of Causeway Coast and Glens, Councillor Steven Callaghan, said: "Over the past decade Portrush has benefitted from the Department for Communities commitment to fund regeneration works and this latest scheme represents one of the final pieces of the jigsaw for improvements to the town.
-- Advertisement --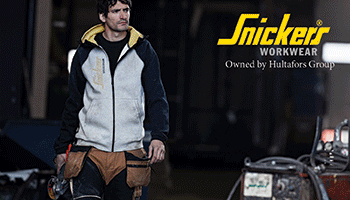 "Council continues to invest in our town centres to make them welcoming places where people want to spend time enjoying the scenery, exploring our shops, local businesses, and attractions.
"Portrush is a great example of how working with partners such as DfC can deliver improvements that attract greater business, hospitality and recreational investment, as well as creating safer and more appealing surroundings for locals and visitors alike.
"I would like to extend our special thanks to the Department for Communities for their long-standing commitment and support to improve and upgrade so many areas of Portrush. This has been brought to a fitting conclusion with the improvements to the Kerr Street and Harbour area."
Mark O'Donnell from the Department for Communities, said: "Regeneration is a collaborative effort, involving government at all levels, stakeholders and, most importantly, the local community itself.
"Today, there is a real sense of collective achievement among all those who played a part in this transformative project in Portrush. In marking the culmination of work which began before the 2019 Open and in the lead up to the upcoming Open in 2025, I applaud all those involved.
"I hope the benefits of this investment will be enjoyed for many years to come, and ensure that Portrush continues to be a place where people want to work, visit and live."