The Irish Government has announced €40 million of funding for college campuses across the country.
The funding will help universities become more energy efficient, to carry out minor refurbishment works and to undergo health and safety works.
Some of the areas covered by the grant include:
• Energy efficiency and decarbonisation related measures
• Health and safety works
• Minor upgrade and refurbishment works
• Universal Access-related upgrades
• ICT investments
• Equipment purchase and renewal
Minister for Further and Higher Education, Research, Innovation and Science Simon Harris TD made the announcement. In a statement Mr Harris said: "This will allow universities invest to ensure their capital stock is fit-for-purpose and to operate sustainably.
"Adequate levels of maintenance are required across the third level sector to prevent deterioration of capital infrastructure and ensure that facilities remain up-to-date, fit for purpose and respond to climate objectives. This funding will allow third level institutes to do that.
-- Advertisement --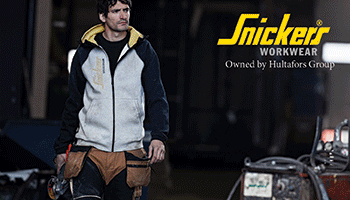 "This Department continues to provide the resources needed to ensure our third level sector can offer the best facilities to its students and its staff. Today is another example of that.
"Once the provision of this Devolved Grant for 2024/2025 is rolled out to the higher education sector, it will be the fifth year it has increased to €40 million - a signal of this Government's ongoing commitment to higher education and to delivering world class facilities.
"Our third level sector faces significant challenges in responding to climate targets and this capital grant will assist in making energy efficiency and decarbonisation upgrades.
"Frontloading this funding in November 2023 for the 2024/2025 academic year supports higher education institutes and provides more certainty, which should increase the overall effectiveness of the scheme and help support a more strategic approach to capital work programmes."
The Devolved Grant system will provide the funding to universities to make a number of changes. Seven universities, five Technological Universities, two Institutes of Technology and five other colleges are benefitting from this devolved grant. This grant is in addition to €40m provided earlier this year.
Ciarán McCaffrey, Head of Capital Programmes in the HEA added: "This grant, which is provided through the HEA, is intended to support Higher Education Institutions (HEIs) in addressing necessary infrastructural improvements while also allowing for energy efficiency and universal access upgrades as well as investments in ICT. This grant supports a range of capital priorities across the sector while at the same time improving the campus experience for students and staff".