The Sustainable Energy Authority of Ireland (SEAI) has announced the winners of the 2023 SEAI Energy Awards.
This year there was 114 applications, 40 finalists, who collectively reduced energy consumption by 16 per cent, saving €50 million in energy spend. The renewable energy produced by the 2023 entrants is equivalent to powering over 400,000 homes per year.
An Post's Sustainability Team scooped Energy Team of the year for driving the company's sustainability programme. Among the team's main projects were retrofitting the property portfolio to at least a BER B3 and building a substantial electric vehicle fleet.
CEO of the Irish Green building Council (IGBC) Pat Barry was given the Chair's Award for Outstanding Contribution to Sustainable Energy. The IGBC is a hugely influential organisation in Irish property and construction. Collaborating with industry stakeholders he provides practical but ambitious leading edge policy input.
-- Advertisement --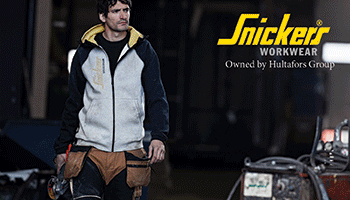 Minister for the Environment, Climate and Communications, Eamon Ryan TD, said: "I want to congratulate the entrants and winners of this year's SEAI Energy Awards for their commitment to sustainable energy and their role in fighting for a cleaner energy future for us all. The finalists – indeed all the applicants this year – give an insight into the technical capacity, the innovation, the drive and the vision that is powering an energy transformation right across the country, in businesses and in communities. The calibre of individuals and organisations that have taken part in this prestigious event over the past 20 years gives me great confidence when it comes to meeting our ambitious but achievable climate targets."
CEO of SEAI, William Walsh, said: "Over the past twenty years we have seen incredible innovation and momentum in sustainable energy. And today at the 20th SEAI Energy Awards, we are celebrating the achievements of entrants and their contribution to a sustainable energy future. We are here to recognise those leading the energy revolution in their respective sectors, providing exemplary leadership in reducing Ireland's dependence on fossil fuels."
Other 2023 SEAI Energy Award winners include:
•Ahascragh Distillers Ltd (Innovative Deployment of Renewable Energy)
•Lawler Sustainability (Research and Innovation)
•Lidl (Large Business)
•Ballykilcavan Brewing Company (Small and Medium Business)
•Inland Fisheries Ireland (Leadership in public sector decarbonisation and energy efficiency)
•University of Galway (Energy in Buildings)
•Bus Éireann (Transport)
•SSE Airtricity Energy Services/Dún Laoghaire-Rathdown County Council (Residential Energy Upgrades)
•Symphony Energy (Sustainability via Digital Technologies in Construction and Buildings).