A scaffolding firm reportedly abandoned work at a site in north Belfast on Tuesday morning due to intimidating threats, it has been claimed.
DUP MLA William Humphrey hit out after the incident in Ardoyne, during which a business owner received a phone call warning him that his scaffolding workers should leave the area immediately.
The local MLA said the threats were of a sectarian nature. He commented: "It is utterly appalling that anyone should be intimidated while carrying out their work. Those responsible for making these sectarian threats will be condemned by all right-thinking people. It is important that that condemnation is clear and unequivocal from across the political spectrum.
-- Advertisement --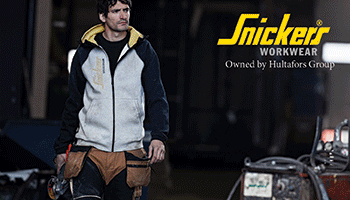 "My office has been in touch with the company owner. He was contracted to put scaffolding up today which was to be taken down on Friday. Shortly after three of his workers commenced on site this morning he received a phone call to say that local men had said that these workers were not welcome in Ardoyne and they had to pack up and get out immediately.
"Whilst he says that no organisation name was mentioned and no death threats were made, it was clearly an act of intimidation threatening the safety of his men and he was in no doubt that it was sectarian. He has worked in scaffolding in Northern Ireland for 20 years and this is the first time that he has had men intimidated off a job."
The Carrickfergus company, DB Scaffolding, addressed the matter on Facebook: "Nice wee job started in Ardoyne this morning, told to pack up and get out by 10am for our own safety with a new scaffold company arriving lunchtime lol, I thought these days were over, apparently not."
(JG/CM)