Simpson Strong-Tie has launched a new range of Premium Fasteners.
The company's latest products feature superior strength nails and screws to cover almost every application and are showcased in the newly released Premium Fasteners Catalogue.
Europe's leading range of superior nails and screws includes stainless steel, structural and collated options.
Jesper Hebbelstrup – European Fasteners Product Manager, commented: "We're excited to launch our new Premium Fasteners product collection.
-- Advertisement --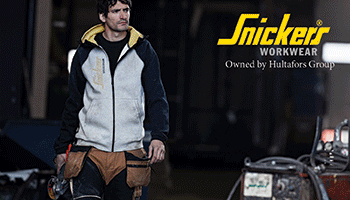 "Quality and reliability is our top priority. The fastening system you choose is as important as materials and finishing touches; cheap nails and screws can cause decking to loosen over time causing uneven surfaces. Fasteners can even deteriorate over time if used an inferior quality product is used.
"We've got the Premium Fastening systems you need to guarantee long-term performance and safety, whether you're fastening connectors, structural timber, CLT, concrete, light gauge steel, flooring, roofing or cladding."
Simpson Strong-Tie's Premium Fasteners Catalogue is available now at
www.strongtie.eu
.
(CM/JG)