Donegal Airport has been recognised for its commitment to continuous environmental improvement with a prestigious accolade.
The facility has been granted the €coMerit Environmental Certification after impressing with improvements to the use of water and energy and in waste management.
Breandán Ó Baoill from Donegal Airport explained: "We are delighted to receive this €coMerit Certification and are looking forward to using the programme to help us further meet our environmental sustainability goals over the coming years.
"We are committed to minimising our impact on the environment through reducing the consumption of non-renewable resources, minimising waste, increasing recycling rates, reducing water consumption and becoming more energy efficient in the course of our business."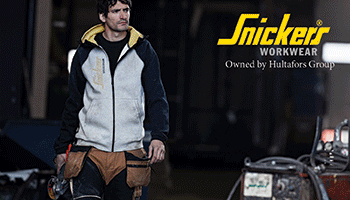 He added: "We have already put in place new waste segregation practices, upgraded sections of our lighting with LED alternatives, upgraded our hot water systems and are currently looking at power factor correction equipment to avoid low power factor surcharges."
"€coMerit is about empowering businesses and organisations to become more sustainable," added Sinead Ní Mhainnín Connacht Ulster Regional Waste Management Office.
"By identifying opportunities for cost-effective savings and improvement opportunities in the areas of waste, water and energy. We help businesses focus on the simplest options which give the best return and we support them in implementing the necessary changes that will help businesses continuously improve their performance while increasing savings year-on-year."
Donegal County Council is supporting the roll out of EcoMerit in Donegal.
The €coMerit Certificate is valid for three years subject to annual review of Donegal Airport's commitment to continuous environmental improvement.
(CM/JG)