The pesticide MCPA has been detected in water supplies in Monaghan.
It has been detected at levels above the permitted amount in the public drinking water supplies in Glaslough and Emyvale, for the second time in two months. MCPA is a commonly used herbicide present in many products used to control thistles, docks and rushes. The exceedances were noted following routine sampling of drinking water supplies. Three further exceedances were recorded in these schemes in 2019.
The two supplies source their water from the Glaslough Tyholland Group Water Scheme which takes its water from Emy Lough. This lake is vulnerable to contamination from land and animal run-off and Irish Water is asking users of pesticide products in the Emy Lough catchment to consider the vulnerability of the water supplies to pesticide contamination and the importance of this supply to the local community.
-- Advertisement --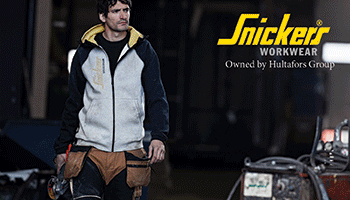 Irish Water, working in partnership with a range of organisations involved in the National Pesticides and Drinking Water Action Group (NPDWAG), is providing advice and guidance to all users of pesticides including the farming community, greens keepers and grounds keepers and domestic users, to ensure that best practice measures to protect drinking waters are always followed. Farmers and other landholders dealing with the challenge of tackling rushes should note that the Department of Agriculture, Food and the Marine (DAFM) has developed new guidance on the sustainable management of rushes.
The efforts to reduce the incidence of these detections are being coordinated by the NPDWAG. This group is chaired by the Department of Agriculture, Food and the Marine (DAFM). All of the key stakeholders are represented in this group and include other Government departments and agencies; local authorities; industry representative bodies; farming organisations; water sector organisations; and amenity sector organisations.
Dr Pat O'Sullivan, Irish Water's Regional Drinking Water Compliance Specialist said: "In Co Monaghan, the exceedance of the drinking water regulations for MCPA was noted in the Glaslough and Emyvale public water supplies following routine sampling this month and last. While the HSE has advised that the levels seen do not represent a threat to public health, it is however undesirable and it is therefore imperative that users of pesticides are mindful of best practice when spraying their lands or looking after their gardens."